Welcome to Quest Car Care Products®, a leading manufacturer of cleaning solutions based in Zeeland, Michigan. As a privately held, family business with a rich history dating back to 1970 (formerly known as By-Pas International Corp), we have dedicated ourselves to providing top-quality products that meet your cleaning needs.
Under the leadership of Jason Huf, the third generation of our family business, Quest has experienced remarkable growth since its establishment in 2006. Today, Quest accounts for over 90% of our business, a testament to our commitment to excellence.
To ensure optimal production and meet the increasing demands of our customers, we operate two state-of-the-art manufacturing facilities. Our Zeeland facility is 30,000 square feet, while our Holland facility covers 17,000 square feet. Both facilities operate with two shifts that work tirelessly to keep our operations running smoothly.
We have invested in modern mixing vessels at our facilities that range in size from 55 gallons to 2,500 gallons. This equipment allows us to produce over 15,000 gallons of cleaning solutions in a single day, ensuring a steady supply of our high-quality products. Furthermore, our dedication to precision and efficiency is exemplified by our three automated barrel fillers and two automated filling lines for smaller containers. These cutting-edge technologies enable us to package our products accurately, quickly, and, most importantly, safely.
At Quest Car Care Products, we take pride in our ability to blend innovation, quality, and customer satisfaction. Our commitment to meeting your car wash needs is unwavering, and we continuously strive to enhance our products and services. We provide the best cleaning solutions tailored to meet your specific requirements.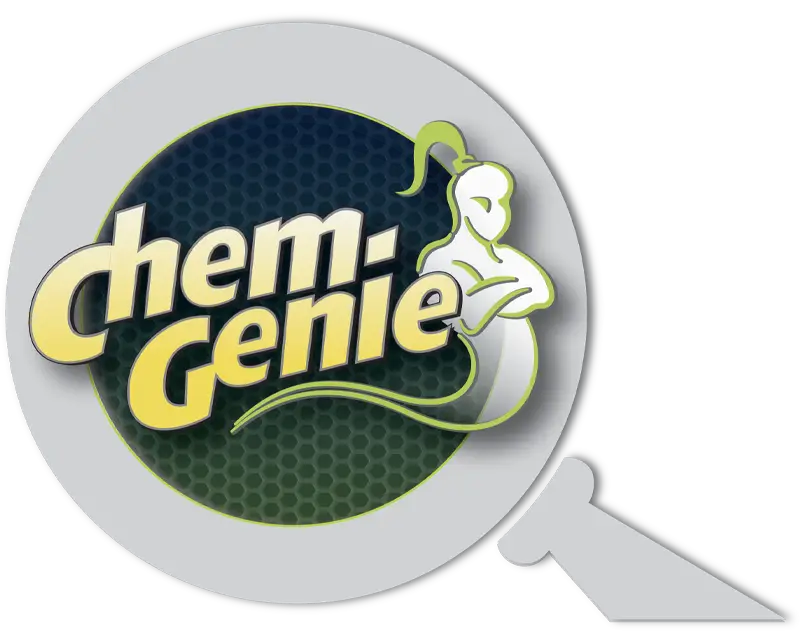 At  Quest Car Care Products we stand out from the competition by constantly seeking innovative ways to enhance the process of achieving a clean, dry, and shiny finish. We are driven by results and a relentless commitment to problem-solving, no matter the challenges we face. A significant number of our product developments stem from actively listening to our customers' needs and concerns. Your feedback plays a pivotal role in shaping our solutions, and we are grateful for your valuable input.
At Quest, as we continue to grow, preserving a "family" atmosphere is a vital priority for us. Whether you have a single business location or a hundred, rest assured that every customer is valued and treated with equal care. Our commitment to you remains unwavering, and we are genuinely grateful for every opportunity you grant us. Thank you for being an essential part of our journey.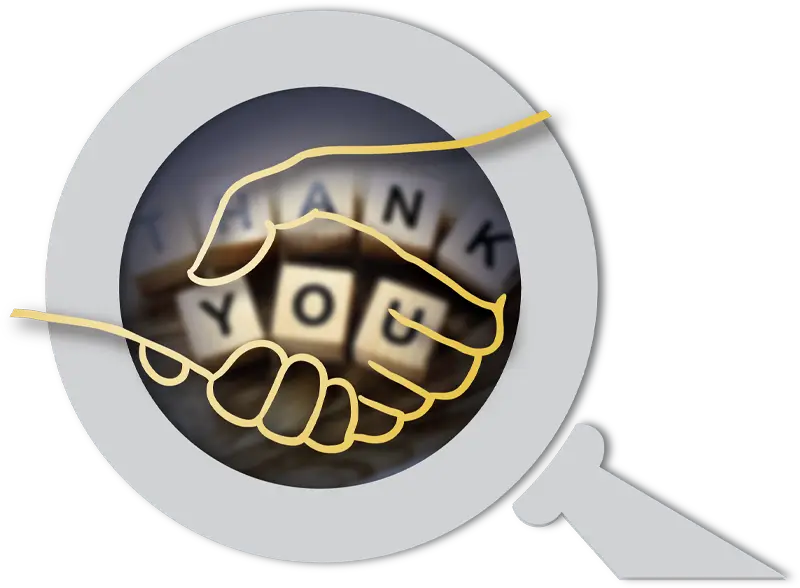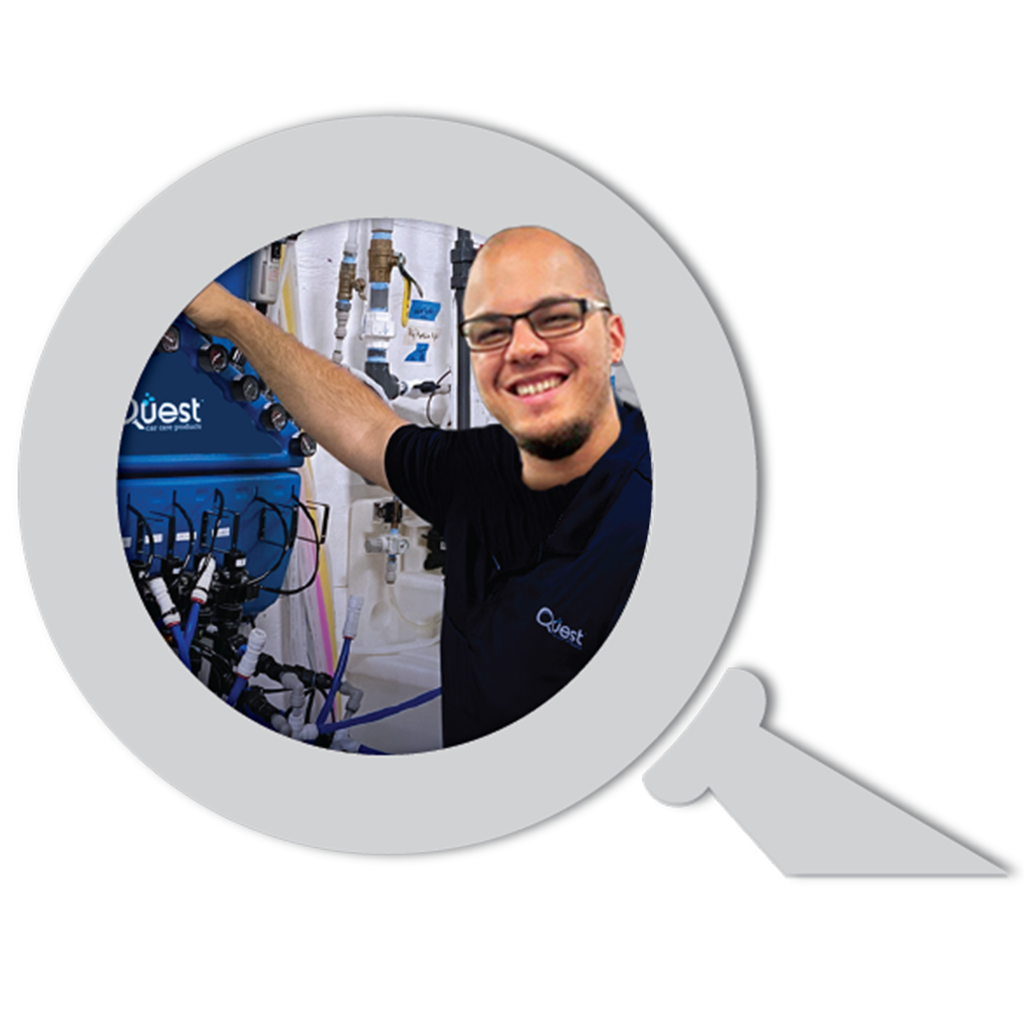 When it comes to achieving clean, dry, and shiny results, we understand that various factors can come into play. That's why having a knowledgeable representative to reach out to in such moments is absolutely crucial. At Quest, we take pride in our seasoned team of representatives who are always ready to assist you promptly and effectively in resolving any issues you may encounter. Our strong network of qualified distributors ensures that you are never far away from the support you need.
Rest assured that our representatives possess the expertise to not only meet but surpass your performance expectations. It takes more than just chemistry knowledge to be a good representative; understanding setup and application issues that can impact your desired outcomes is equally important. We take pride in being helpful and proactive, going the extra mile to educate our clients beyond chemistry. Count on us to provide assistance and guidance in every way possible, ensuring your success extends beyond our products.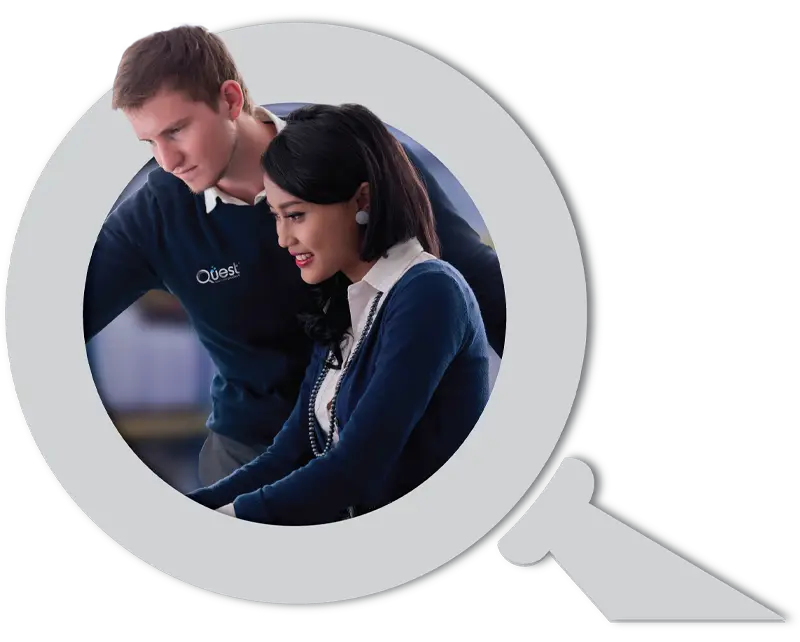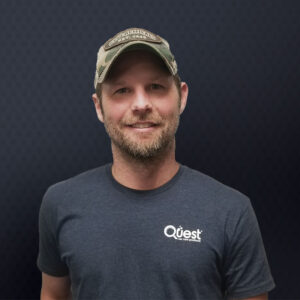 Shipping / Receiving Manager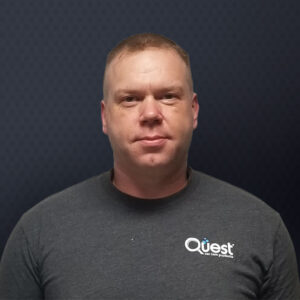 Truck Driver / FS Order Fulfillment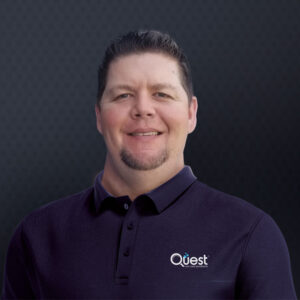 ChemGenie Line Specialist - FS Order Fulfillment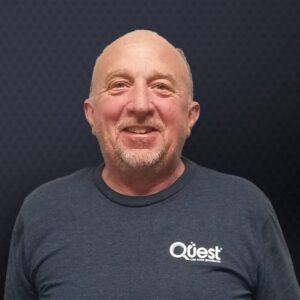 Truck Driver / FS Order Fulfillment